In today's business world, purpose is the go-to discipline for a reason.
Why Purpose
Purpose Path to Growth
Employee engagement is alarmingly low. Leadership teams are floundering to connect with the new generations entering the workforce. The result: companies struggle to meet their goals. We get it and are helping companies to solve it. Our "Purpose Path to Growth" approach has helped dozens of organizations engage, focus, and grow.
The surest path to growth – pursue an aim greater than profit
When revenue growth is challenged, there are some typical culprits: a lack of internal alignment, disengaged employees, uninspired innovation and mediocre marketing.  A higher purpose transforms results by transforming the organization, which in turn transforms the company's impact in the world.
Galvanizing Leadership Teams
High-performing teams have a clarity of purpose
As Peter Drucker once observed, "The most successful company is not the one with the most brains, but the most brains acting in concert." Nothing unifies a leadership team like a shared intention. Among those executives whose teams have a well-integrated purpose, 73% say it helps them steer through marketplace turmoil.
Source:
https://betterworkingworld.ey.com/purpose/how-can-purpose-reveal-a-path-through-disruption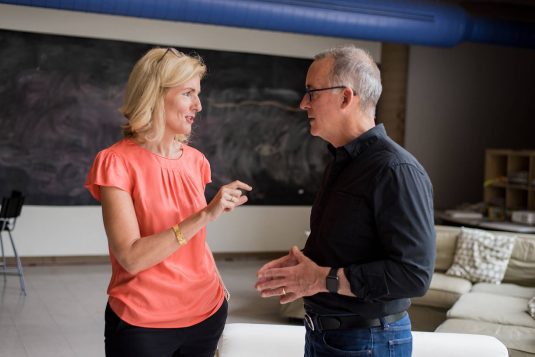 Engaging Employees
Purpose attracts talent and sustains engagement
In his book Drive, Daniel Pink found that "the most deeply motivated people—not to mention those who are most productive and satisfied—hitch their desires to a cause larger than themselves."  Among Millennials and Gen Z, that quest is more important than ever.  In fact, "deeper purpose" is now the second-most important factor when considering a new job.
Source: "Crunch Time" Study, Calling Brands, 2012
Purpose drives firms to find and create new forms of value
Purpose directs a company's activity system toward a clear and present priority: conferring benefits to customers.  From that quest, innovation blooms.  In their ongoing work to fulfill human needs and aspirations, purpose-driven businesses are twice as likely to invest in new technologies.
Source: Deloitte, "Culture of Purpose - Building business confidence; driving growth: 2014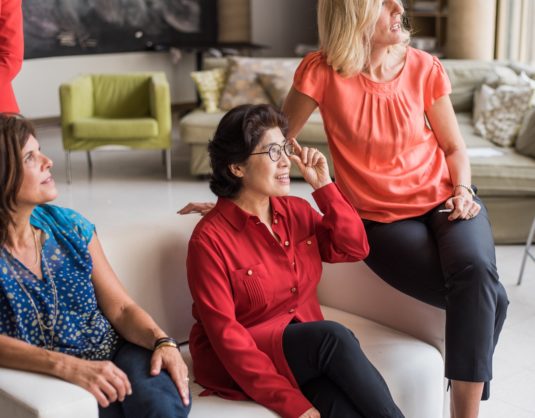 Boosting Brands
Purpose shifts the trajectory of brand building
Purpose paves the way for increased brand relevance and distinctiveness.  Opening a realm beyond the ordinary product pitch, it forms the basis for a deeper customer-brand relationship – a connection built on shared values.  Across industries, today's customers are more deeply engaged in marketing that reflects values.
Source: WARC News, "Cause related ads increase fourfold," July 26, 2018
Proven to Drive Growth
The data speaks for itself - purpose fuels growth.
Outperforming the market 15-to-1
In their 1994 classic Built to Last, authors Jim Collins and Jerry Porras identified a set of breakout companies that, as a central element of their success, had a "sense of purpose beyond just making money."
Growing 3X faster than competition
In Jim's book Grow, research partner Millward-Brown Optimor found that the "Stengel 50" of purpose-driven companies experienced 10 years of pace-setting growth.
46% greater market share gains
A 2015 study by Havas Worldwide found that brands that ranked high on purpose and meaning experienced more market success than lower-rated brands.
Systematically higher stock market performance
A 2016 analysis of "Great Places to Work" data found greater success among firms "exhibiting both high purpose and clarity."
86% of over-performers
An "Insights 2020" study sponsored by the Advertising Research Foundation found that a majority of companies that over-perform on revenue growth link everything they do to purpose.