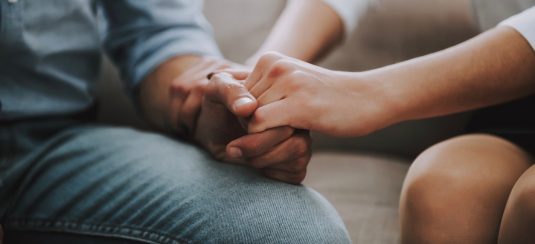 Years ago, before I married my amazing husband, I was set up on a blind date with a guy who sounded perfect. He recently graduated from an Ivy League law school, was hired at a top law firm and was a runner like me. Sounds perfect, right? Well, our first date was a nightmare. We went to a baseball game where he chewed tobacco and spit in a cup. Then he got drunk and screamed at the umpire. I was mortified! Besides never letting my friend fix me up again, what did I learn from this blind date debacle? This guy had great promise, but he sure didn't deliver.
This blind date principle holds true for brands. Brands make many promises but if we don't consistently deliver… our brands become like dates from hell.
Denny's is a great example of a brand that turned around its relationship with diners.  According to John Dillon, Denny's CMO, Denny's made a bold move to drive restaurant traffic by offering free Grand Slam breakfasts during their 2009 Super Bowl commercial.  Guest traffic skyrocketed, but then dramatically declined. The attractive promotion was followed by a surge in customers complaining about affordability, poor food quality, and unhealthy menu options. Bad date indeed!
To foster a better relationship with their diners, Denny's needed to leverage their historical role as America's diner. They rediscovered their purpose by mining this heritage. They were in business to "feed bodies, minds and souls" of people from all walks of life. Then they set out to activate their purpose consistently. They were "always open" – in both senses of the word. They improved food quality and affordability. They promoted diversity. They addressed world hunger issues.
The changes they made have sparked eight years of positive sales growth and delighted both diners and franchise owners. Check out this great recruiting video that brings their purpose to life.
Keurig is another brand that became a bad date. In 2010, after inventing the single-serve coffee market and experiencing explosive growth, they stood for convenience and variety but little else. They had become a tech-centered company that was not in touch with the needs of at home coffee drinkers. People were not trusting the quality and coffee strength. According to Philip Drapeau, VP of Keurig Brand Marketing, Keurig needed to be more than a convenient coffee shortcut.
They needed to deliver on their promise of a "modern way to drink coffee." They used big data to understand consumption habits and introduced a new purpose, "We exist to enrich everyday life through the simple magic of coffee." They then revamped their innovation pipeline and in-store experience to address the needs of the at-home coffee drinker. They introduced a range of new products to deliver their purpose and promise including Kselect, with middle of the line coffee strength, KElite, with bold style and flavor, and KCafe, with lattes and cappuccinos. In addition, they introduced a disruptive new brand campaign called "Brew the love." In year 2, they are continuing the campaign by promising to make any house a coffee house. Business results have been encouraging.
So remember, brands are in relationships with those who experience them.  To avoid "bad dates," make sure you deliver on your purpose and promises at every interaction.  That's the secret to happiness in brand building and in life.
ANA Masters of Marketing Blog Series