It's Tuesday at Cannes Lions and we had a packed schedule for of inspiring talks in the Marketers Academy. Here's a peak into our day.
We kicked off the day at Dentsu Beach. We talked about brands and how advertising has evolved. The previous era of advertising was rooted in selling. As David Ogilvy once said, "the sole purpose of advertising is to sell more stuff."
The new era of advertising is rooted in the idea of "brands for good." The new way of advertising enables brands to improve lives in meaningful ways. These meaningful ways can be grouped into seven "need states." Brands need to meet some of these "need states" to stay relevant and grow:
Momentum – making progress towards personal growth
Worth – feeling recognized and valued for who you are
Belonging – feeling part of something bigger than yourself
Simplicity – feeling nourished and balanced in a back-to-basics lifestyle
Rooted – feeling connected to nature and the rituals of traditions
Savvy – making the best of what we have
Purpose – living a life of meaning and impact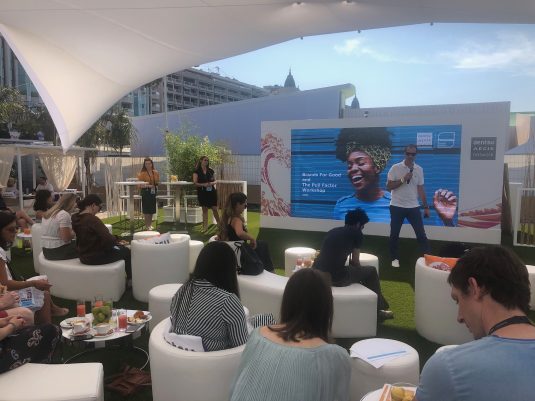 We went to Debussy Theater to hear Forrester discuss the value of agency creativity.
Key Quotes:
"We are underfunding creativity and overfunding tech right now."
"Data, tech, media, and creativity need to come together with creativity back at the center."
We went back to the classroom to have an intimate chat with Julia Goldin, Global Chief Marketing Officer of LEGO.
Julia's tips on fostering creativity internally:
Encourage risk taking
Create contingency plans to manage for risk
Ensure top leadership is bought in to the purpose and values
Key Quotes:
"Purpose is not just outward facing, but also inward facing. And that's what motivates me every day." – Julia Goldin
"Everyone at LEGO – from the shop floor upwards – lives the LEGO purpose and values every day." – Julia Goldin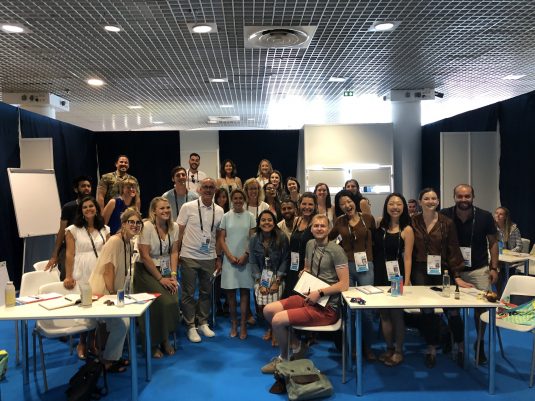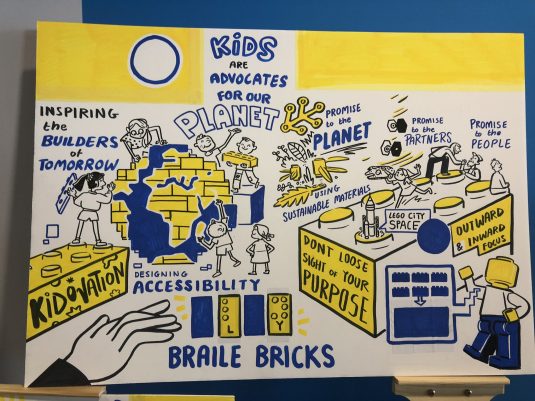 Dentsu came to the classroom to discuss experiential briefing.
Key Quotes:
"Identify the job to be done as the center of the brief." – Sanjay Nazerali, Global Chief Strategy Officer, Dentsu Aegis
"All agencies should receive the exact same brief to make integrated executions that work to achieve the goals." – Sanjay Nazerali, Global Chief Strategy Officer, Dentsu Aegis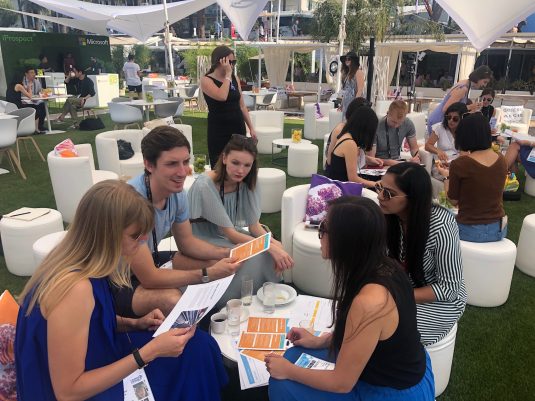 We went back to the Debussy Theater to hear Mastercard talk about multisensory brand reinvention. They explained that we live in a world where miniaturization is happening -our screens are getting smaller. Virtually all objects will become smart and we will be talking to everything from our fridges to our phones, so brands need to become simpler visually while having their own sound, touch, taste, and smell.
Mastercard shared more details behind the redesign of their iconic logo – the new rendition removed all words and just has the interlocking red and yellow circles. They also created a brief for an ownable melody to be heard everywhere – customer call lines, in-store payments, advertising, and more. The challenging brief had some tough standards: pleasant, hummable, memorable, versatile (globally and situationally), not overwhelming. Mastercard considered over 2,000 tunes before landing on their melody – a great local and situational adaptation and visual "sonic watermark."